Captain Tom Lokocz Adams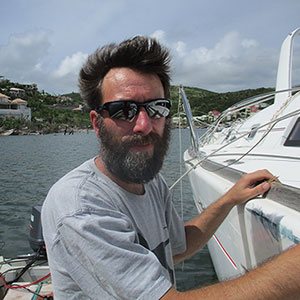 Tom has more than 25 years of experience in the marine industry. He has hands-on practical experience, as well as several degrees and licenses.
Tom started his career working on the schooners in the Maine Windjammer fleet sailing from Rockland, Camden and Belfast. He has logged tens of thousands of sea miles since, many of them as captain. He spent several years working as a boat builder and systems mechanic on yachts and lobster boats. For the past 19 years, Tom has owned Maine Design Company, LLC providing marine surveying, design, and engineering services.
Tom earned bachelor's and master's degrees in mechanical engineering from the University of Maine, with focus areas in composite engineering and experimental fluid dynamics. Tom spent over five years working as an adjunct professor, lab manager, and research engineer at Maine Maritime Academy's research lab METEL.  METEL focuses on increasing efficiency and decreasing emissions of marine diesel engines, as well as other topics in renewables, such as tidal energy.
He also holds Level 1 Thermography Certification, a degree in yacht design from the Landing School of Boatbuilding and Design and a USCG 200-ton Aux Sail Masters license. Tom is an Accredited Marine Surveyor (AMS) with Society of Accredited Marine Surveyors (SAMS, AMS).
Captain Mike McHenry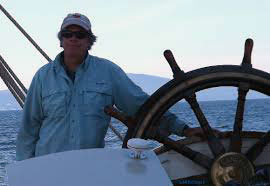 Mike has spent his life working on boats starting in 1973 as a sailing instructor. He worked as mate and captain on a variety of sailboats including several years as mate on the schooner Adventure while she was still carrying passengers in Penobscot Bay. In 1986 Mike purchased the 95 ft (LOD) steel ketch Angelique, which he owned and operated until "retiring" in 2014. He has also professionally maintained and operated a range of private yachts and commercial vessels, power and sail. Mike's extensive maritime background gives him experience in all facets of vessel construction, operation, and maintenance as well as excellent project management skills.
Mike has a BS in Economics from Quinnipiac University. He also holds a USCG 100-ton Aux Sail Masters License and is an Accredited Marine Surveyor (AMS) with Society of Accredited Marine Surveyors (SAMS, AMS).
Dan MacNaughton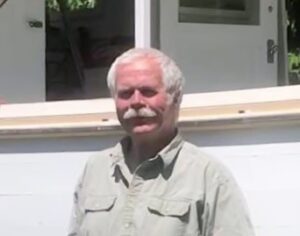 Dan grew up in a family for whom cruising sailboats were a major interest and acquired his first boat at age 16. He has since owned, restored, and personally maintained eight wooden sailboats and one wooden powerboat.
Dan has worked in the marine industry for 45 years. He and his family owned and operated a small boat yard in Eastport, Maine for ten years. He has worked as Service Manager at Rockport Marine, in Rockport, Maine, and as Project Manager at Belmont Boatworks in Belmont. He was Associate Editor of WoodenBoat magazine during some of the early years of that publication.
He is co-author, with Lucia Del Sol Knight, of The Encyclopedia of Yacht Designers, a major reference work published by W.W. Norton in 2002, and has written numerous articles for WoodenBoat Magazine and other boating publications.
Dan brings to his surveying work decades of experience as a boat owner combined with in-depth professional experience of boat repairs, maintenance, and service. He is certified as a Surveyor Associate, Yachts and Small Craft designation, by the Society of Accredited Marine Surveyors (SAMS, SA).